What Makes CodeIgniter Most Preferred Framework? For starters, the CodeIgniter frames comprise many outstanding capabilities to provide magnificent performance in a shor...
All posts
There's no doubt that the twenty-first century is a digital age. And, in order to create an application in this age, particularly from the ground up, you'll need a software stack t...
Shiv Technolabs
in
Web
22 July
· 7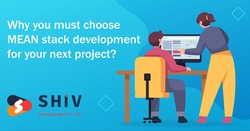 React Native is working on multiple cross-platform and plans to refactor the JavaScript framework for making more flexible mobile apps. In this article, we will discuss a new archi...
Hire React Native Developers
in
Tech
19 July
· 10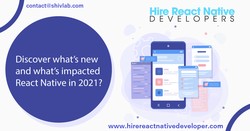 The role of an IT Service Manager will differ from company to company depending upon a variety of factors such as the size of the company, the number of active IT Support Professio...
rajesh singh
in
Tech
17 July
· 11 By the end of the first quarter of 2012, Samsung ended Nokia's 14 year-long reign as the number one phone maker. It's been over 9 years at this point and Samsung is still sitting c...
Alex
in
Tech
16 July
· 14 · 1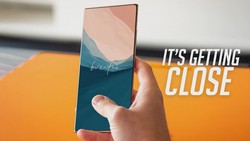 Over the years, smartphone companies have worked hard to give consumers the optimal user experience, and part of this is in the field of photography. Improvements in camera sensors...
Den W.
in
Mobile
16 July
· 25 · 1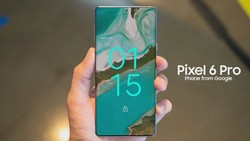 In 2019, after years of waiting, 5G wireless networks and devices finally became a reality. And even then, it took some time for the technology to become widespread, well, widespre...
Jacob Enderson
in
Tech
16 July
· 14 · 1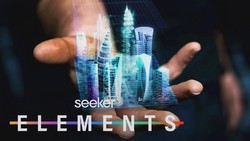 If you're anything like most gamers, you were probably outraged when Microsoft announced that Windows 11 wouldn't officially support any CPU released before about 2017. But as usua...
Jacob Enderson
in
Windows
13 July
· 17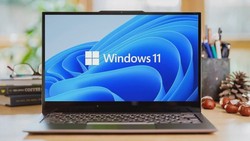 The Unpacked Event is scheduled to take place on August 11th that's almost a month from now on. But Samsung unintentionally or intentionally revealed both the Galaxy Z Fold 3 and t...
Den W.
in
Tech
13 July
· 26 · 1