Do you want the blue pill or the red pill? Or how about a green NEO coin? Let's enter the Neo matrix and have the truth about the Neo cryptocurrency explained.  Neo is an "OG" coi... All posts
Most of you may have heard of Polkadot, the interoperability project that is wanting to unite all blockchains. Or you may have heard of Kusama, Polkadot's experimental sister chain...
Alex
in
Cryptocurrency
29 April
· 14 We all love new creation and innovation as no one wants to hold on to outdated things over a period of time. In the profession, it's essential to reinvent new things in business, w...
Sathiya Priya ZTS
in
Web
21 April
· 11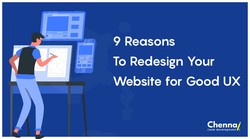 Topic Custom Xbox Elite Controller for PC 2021 (Review). In today's blog, we're going to be reviewing this controller that I have from Hex Gaming. This is the Xbox version of this...
Tech Hypes
in
Gaming
20 April
· 12 In this episode, we'll talk about GNOME 40, Ubuntu 21.04, Parrot OS 4.11, RHEL 8.1's Common Criteria Certification and Red Hat Summit 2021. Debian 10.9 Debian has announced a new...
Alex
in
Linux
14 April
· 16 In the last two years, RGB has become an important feature for PC components You have RGB Fans, RGB Cases, RGB PSUs Even Power Cables come in RGB now. Thermaltake v200 is of such o...
Anas Saifi
in
Hardware
14 April
· 17 Information is the key element for an innovative and improved world, it should be provided free of cost to everyone, this idea was believed by the makers of Wikipedia. They wanted...
Emma Shane
in
Uncategorized
12 April
· 11 Those of you that have been around  the crypto space for a while will   probably have heard of Waves.  Somewhat of an O.G. blockchain,   it was launched in 2016 in one of the crypt...
Alex
in
Cryptocurrency
07 April
· 24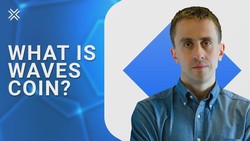 It's easy to think that water cooling is a fairly new thing on the computer scene. I mean, I'm going to guess that your old mid 1990s Packard Bell didn't have an AIO liquid cooler....
Alex
in
Hardware
07 April
· 23 · 1