Jacob Enderson
Joined: 1 year ago
Remember when the discovery of gravitational waves was first officially announced back in 2016 and we were all like, "wow that's wild, I wonder if we'll see more?" Well since then,...
Jacob Enderson
in
Science
23 November
· 3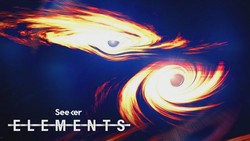 We've been waiting for this to happen for years. And it's finally here. This normal looking MacBook Air has something completely new inside. An Apple M1 processor instead of an Int...
Jacob Enderson
in
Apple
17 November
· 19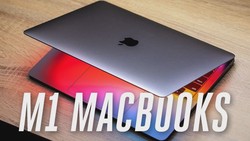 I grew up in the age of linear television, when most people in Britain had a  choice of only four or five channels and when a lot of the nation watched  the same shows at the same...
Jacob Enderson
in
Uncategorized
09 November
· 11 The word zen conjures up images of harmony and tranquility, but AMD's new Zen 3 based processors are set to really shake up the CPU space, nothing tranquil about it. A little unde...
Jacob Enderson
in
Hardware
06 November
· 13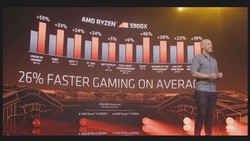 The quantum world... is weird. Physicists have a pretty good handle on it mathematically, but that math can sometimes point to things that just seem wrong. Like a particle zooming...
Jacob Enderson
in
Science
06 November
· 3 I've been testing the Xbox Series X for a few weeks now and the smaller Xbox Series S over the past week. I played old games, new games and even optimized ones to get a feel for wh...
Jacob Enderson
in
Gaming
06 November
· 12 RDNA 2 has been rumored, it's been speculated on, heck, I even played on the new architecture in the Xbox, but now we finally got the details for the PC add-in cards, and the first...
Jacob Enderson
in
Hardware
31 October
· 22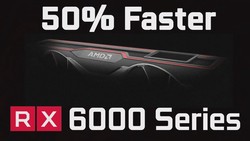 So about a week ago we saw the first look at the Galaxy S21 Ultra that showed this camera setup consisting of 4 camera sensors. It originated from Onleaks who as you know is one of...
Jacob Enderson
in
Gadgets
30 October
· 13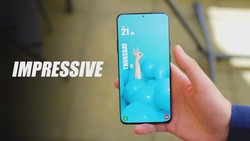 Samsung has a good habit of mocking Apple for every dumb thing they do but at the same time, they also have this weird habit of doing the exact same thing a year or two later. It...
Jacob Enderson
in
Gadgets
28 October
· 11 Brand wars have become an important aspect of marketing and advertising. Mocking competitors in a way that attracts customers to pick brands out of options has become a trend. In...
Jacob Enderson
in
Marketing
25 October
· 15 · 1 It is new iPhone time. And there is a lot that is new this year. New design, MagSafe, OLED screen, processor, camera capabilities, and, of course, 5G. It has been a long time sinc...
Jacob Enderson
in
Gadgets
20 October
· 19 · 1 Since its discovery 40 years ago, Saturn's mysterious hexagon has left scientists scratching their heads. But a recent computer simulation designed by researchers at Harvard may pr...
Jacob Enderson
in
Space
16 October
· 2