Posts by JK

(14)

If you've ever installed Windows Server you'll have been presented with two options. There's the one that used to be called "Server Core" and there's one that's now called the "Des...

JK

in

Windows

20 May 2020
A few days ago we learned the battery capacity of the smaller Galaxy Note 20 variant and it's the same as the Galaxy S20 which is 4000mAh. The Galaxy Note 20 will have a 6.42" disp...
JK
in
Gadgets
19 May 2020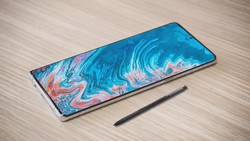 If you are American and you've ever been flipping through channels out of boredom. At some point, you've probably noticed something curious. Where the heck is channel one? I mean,...
JK
in
Uncategorized
17 May 2020
When I was about 15, I had a week of 'work experience'. Americans would call that an 'internship', but that's not really right: work experience is a thing in British schools that b...
JK
in
Programming
11 May 2020
Alexander Rossi is an IndyCar driver for Andretti Autosport. He drives the number 27 NAPA AutoNation Honda and won the 2016 Indy 500 Alexander Rossi: The tires are kind of at thei...
JK
in
Automobiles
05 May 2020
If you're new to building computers, one of the first little pieces of trivia you'll probably come across is that AMD CPU used pins on the bottom, while Intel ones use little conta...
JK
in
Hardware
01 May 2020
Did you know that you can't name a file "Con" in Windows 10? If you're running a Windows machine, try it right now. Go to File Explorer, create a new folder, call it "Con". The sys...
JK
in
Windows
28 April 2020
Here we are in 2020, and we are getting raised concern about 5G. Although 5G promises to deliver faster speeds to our phones and there are even home-based internet solutions that u...
JK
in
Tech
25 April 2020
Microsoft's cloud subscriptions were confusing enough; but then they decided to rename some of their Office 365 plans to Microsoft 365. Now that would be fine, except Microsoft 3...
JK
in
Cloud
24 April 2020
First of all, Android 11, nothing has changed there. We're still on developer preview two at this time. But there are a couple of features exposed in that release that are worth ta...
JK
in
Mobile
21 April 2020
When you think of a super computer, you probably picture a bunch of server racks, covered in blinking lights in a lab somewhere. But did you know that you easily make your home PC...
JK
in
Uncategorized
17 April 2020
Of all the technologies that we have right now that suggest we really are living in the future, perhaps nothing sounds more futuristic than the fact that we can transmit data with...
JK
in
Tech
17 April 2020