Despite the smartphone industry growing at a rapid  pace, and the phone launch events only becoming   grander in scale, over the years, the charm  of these events has greatly reduc...
Kelly
in
Mobile
07 July
· 6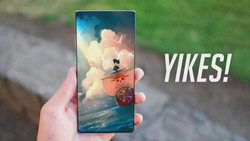 SpaceX and NASA are teaming up again to launch their 22d Commercial Resupply Services mission to the ISS... but this time, they're bringing along tools to give it a makeover! Onbo...
Kelly
in
Space
06 June
· 20 · 2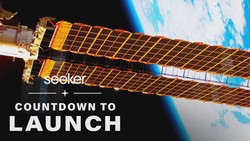 There's speculation going on the internet that Samsung is redesigning or I might say replacing Bixby by an actual 3D model named Sam in short for Samantha. A lot of you commented y...
Kelly
in
Tech
03 June
· 86 · 2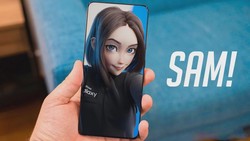 The coronavirus pandemic has changed our daily lives in so many big ways, it's easy to lose track of its less obvious impacts. While we're tracking infection rates and figuring out...
Kelly
in
Environment
12 May
· 24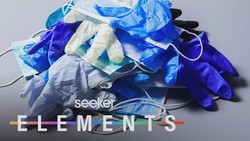 One of the really insidious parts of illegal logging is that the same criminal enterprises are also engaged in trafficking drugs, weapons, and typically human trafficking as well....
Kelly
in
Environment
16 March
· 29 Free access to information is one of the hallmarks of the modern web. I mean, how many times have you fallen down a Wikipedia hole at two in the morning only to wake up the next mo...
Kelly
in
Web
15 March
· 28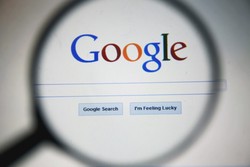 In this article, I'm gonna show you my favorite SEO tools. The best part, every single tool in this list is 100% free. 1. seedkeywords.com Most keyword research tools work the ex...
Kelly
in
Marketing
12 January
· 59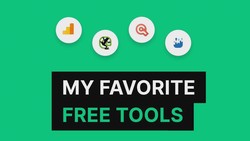 There are few things more exciting to gamers than the launch of a hotly anticipated new title, but even with on-sale dates announced far in advance, you'll hear tales of developmen...
Kelly
in
Gaming
12 December 2020
· 26 Food, we all need it. We all depend on it. Whole cultures revolve around food and it defines their identity. But what about modern food production and how we feed billions of peopl...
Kelly
in
Tech
09 December 2020
· 18 This small shellfish has a superpower. Not only can oysters make pearls out of grains of sand and taste incredible on the half shell. They can also completely transform their envir...
Kelly
in
Environment
27 October 2020
· 10 One of the hottest controversies in science is all about what happened sixty-six million years ago when dinosaurs were snuffed out of existence. It's been told that an asteroid mo...
Kelly
in
Uncategorized
23 September 2020
· 30 In this article will be focused on marketing and growth. And the key to that is understanding Instagram's algorithm. See, once you understand the algorithm and you see what's happe...
Kelly
in
Marketing
21 September 2020
· 59