Sales Performance Management (SPM) and Incentive Compensation Management (ICM) are both important tools for managing sales performance in organizations. SPM software is designed to help companies track and analyze sales performance data, while ICM software is specifically designed to manage and admi...
25 April ·
0
· 29
·
Uddesh Bommawar
Achieving record-breaking sales performance requires a strategic approach to setting and managing sales quotas. A sales quota is a target or goal set for a sales representative or team, which they are expected to meet or exceed within a specific timeframe. Effective quota managem...
24 April ·
0
· 1
·
Uddesh Bommawar
Achieving your goals can be a challenging task, especially when it comes to sales quotas. Many sales professionals struggle to meet their quotas, often feeling overwhelmed and unsure of where to start. However, there are tried-and-tested sales quota strategies that can help you a...
24 April ·
0
· 2
·
Uddesh Bommawar
Tips and Tricks for Optimal Growth of Tulsi Plant Tulsi, also known as Holy Basil or Ocimum tenuiflorum, is a sacred plant in Hinduism and is widely cultivated and revered in many parts of India. It...
10 March ·
0
· 2
·
Uddesh Bommawar
Importance of Healthy Plants Healthy plants are a sight to behold, and they offer numerous benefits to the environment and the people around them. For instance, plants purify the air, improve the a...
02 March ·
0
· 4
·
Uddesh Bommawar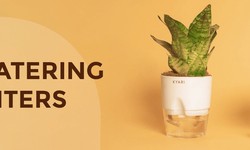 Stress is a necessary and unavoidable part of life, but when it gets out of hand it can lead to serious health problems. It can cause physical issues such as headaches, fatigue, and insomnia, as wel...
23 February ·
0
· 11
·
Uddesh Bommawar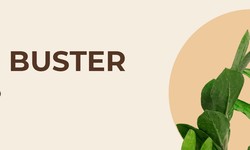 As humans, we spend a significant portion of our lives at work. The average person spends over 90,000 hours of their life at work, which means that creating an ideal workplace environment is incredi...
22 February ·
0
· 1
·
Uddesh Bommawar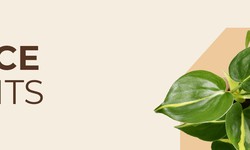 Our bedroom is our sanctuary – it's where we rest, relax, and recharge after a long day. As such, we must take steps to create a peaceful, welcoming environment in this space. One of the best...
17 February ·
0
· 2
·
Uddesh Bommawar