Introduction
In the ever-evolving digital landscape, having a strong online presence is crucial for businesses to thrive. As the e-commerce industry continues to grow, creating an appealing and user-friendly online store has become essential for success. Shopify, one of the leading e-commerce platforms, offers a powerful website builder that empowers businesses to design and launch their online stores with ease. In this blog, we will explore the concept of effortless e-commerce and how Shopify's website builder plays a pivotal role in helping businesses design and customize their online stores to captivate their audience.
Understanding Shopify's Website Builder
Intuitive User Interface
Shopify ecommerce website builder boasts an intuitive user interface, making it easy for entrepreneurs and business owners to create their online stores without any prior coding knowledge.
Customization Options
With Shopify's website builder, businesses have access to a wide range of customizable themes and templates, allowing them to personalize their online stores to reflect their brand identity.
Mobile Responsiveness
In today's mobile-driven world, mobile responsiveness is a must. Shopify's website builder ensures that online stores look and perform flawlessly on various devices, enhancing the user experience.
App Integrations
Shopify's website builder seamlessly integrates with numerous apps and plugins, allowing businesses to enhance their store's functionality with features like social media integration, email marketing, and more.
The Benefits of Effortless E-Commerce with Shopify's Website Builder
1. Time Efficiency
With its user-friendly interface and pre-designed themes, Shopify's website builder significantly reduces the time it takes to launch an online store. Businesses can set up their store quickly and focus on other aspects of their e-commerce journey.
2. Cost-Effectiveness
Creating a custom website from scratch can be expensive. Shopify's website builder offers cost-effective solutions, as it eliminates the need for hiring web developers and designers.
3. User-Friendly Experience
Shopify's website builder is designed for users of all skill levels. It enables even those with limited technical knowledge to create and manage their online stores effortlessly.
4. Beautiful and Professional Designs
The wide range of customizable themes ensures that businesses can achieve a beautiful and professional design for their online stores, enhancing their brand image and credibility.
Step-by-Step Guide to Designing Your Online Store with Shopify's Website Builder
1. Choose a Theme
Browse through Shopify's extensive collection of themes and select the one that best suits your business's niche and aesthetic preferences.
2. Customize Your Store
With the drag-and-drop feature, customize your chosen theme to match your brand's colors, fonts, and overall style.
3. Add Products and Categories
Effortlessly add your products to the store, categorizing them to facilitate easy navigation for your customers.
4. Set Up Payment Gateways
With Shopify's secure payment gateways, configure payment options to enable smooth and secure transactions for your customers.
5. Enable Mobile Responsiveness
Ensure that your online store looks and functions perfectly on mobile devices, catering to the growing number of mobile shoppers.
Success Stories: Businesses Thriving with Shopify's Website Builder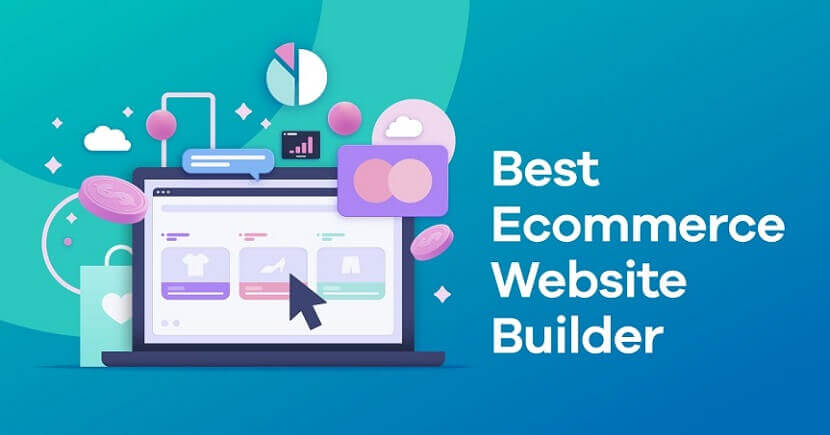 1. Maya's Boutique
Maya's Boutique, a small fashion retailer, used Shopify's website builder to design an elegant and user-friendly online store. The intuitive interface allowed them to create their store within a few days, and the mobile responsiveness attracted more customers, resulting in increased sales.
2. TechGeeks Store
TechGeeks Store, a gadget and electronics retailer, transformed their business with Shopify's website builder. They customized their store to align with their brand and seamlessly integrated it with various apps, enhancing their store's functionality and customer engagement.
3. Nature's Goodness
Nature's Goodness, an organic skincare brand, built a visually stunning and informative online store with Shopify's website builder. The easy-to-use interface enabled them to update their product catalog regularly and establish a strong online presence.
Conclusion
In conclusion, designing your online store has never been more accessible and rewarding, thanks to Shopify's website builder. With its intuitive user interface, customization options, and seamless app integrations, businesses can effortlessly create stunning e-commerce websites that resonate with their customers. The time and cost savings, coupled with the user-friendly experience, make Shopify's website builder an excellent choice for entrepreneurs and businesses embarking on their e-commerce journey. Embrace the power of effortless e-commerce with Shopify's website builder and position your business for success in the competitive online marketplace.