Firestone Building Products is a trusted name among architects and specifiers for roofing solutions. With over 1,500 million square meters of single-ply roofing membranes produced worldwide, the company has the expertise and knowledge required for quality installations. Learn more about the different types of Firestone products.
Firestone RubberCover EPDM is a 100% cured single-ply rubber membrane
The Firestone RubberCover EPDM roofing system is an excellent choice for homes and businesses that require a watertight roofing solution. This system can be used on a variety of structures, including residential flat roofs, verandas, garages and garden sheds. Installation is quick and easy, with no special skills or knowledge required.
Firestone RubberCover EPDM is remarkably durable, with a lifespan of 50 years or more. It requires little to no maintenance, but should be inspected annually for blemishes. Though the material is highly resistant to weathering, it is still vulnerable to exposure to oils, petroleum products, and fresh bitumen. However, the Firestone RubberCover EPDM roofing system can easily be repaired when it is damaged. The Firestone QuickSeam SA Flashing can be used to repair any damage to the EPDM membrane.
EPDM is compatible with most existing roof types, though it can sometimes be hot in summer. In these cases, it is advisable to install a root-resistant geotextile between vegetation and the membrane. If you wish to install EPDM on a wood or metal roof, you must remove all ponded water from the surface before installing the new membrane. You should also clean the existing roof surface before installing the Firestone RubberCover EPDM.
Expectancy of more than 50 years
Firestone roofing is an excellent choice for the roof of a building or home. This material offers high durability and low maintenance. It is also affordable and competitively priced. Firestone EPDM is also an environmentally friendly choice, since it has low environmental impact. Unlike conventional roofing materials, Firestone roofing is inert and does not contain any chemicals that may harm the environment. In addition, it requires no fire retardant product to keep a building safe from the elements.
Resilient structures adapt well to environmental changes and can withstand disruption from emergencies. The roof system of a building is a critical component of this resilience, and it is the first line of defense against disaster. The EPDM roofing membrane from Firestone was installed for the first time on a building in West Bend, Wisconsin, in 1980. After four decades, it still looks great and shows no signs of cracking.
Versatile
EPDM membrane is a versatile, waterproof roof material. EPDM can be installed over most types of residential roofing. This material is ideal for a number of reasons, including its affordability and easy installation. It is also eco-friendly and has a long lifespan. This makes it one of the most versatile roofing materials available.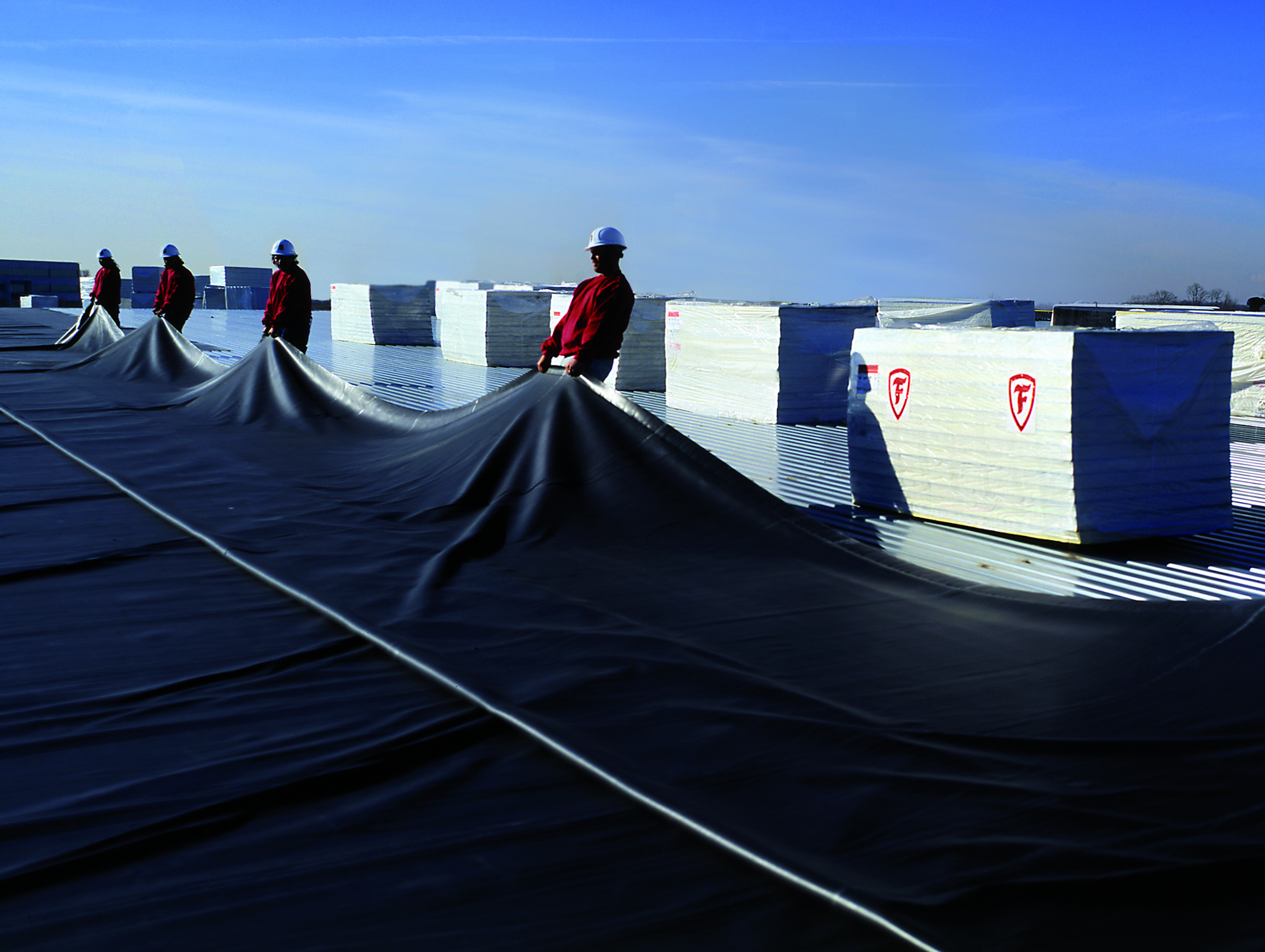 Whether it's a residential or commercial building, Firestone's roofing systems can meet your needs. These versatile roofing systems are also compatible with a variety of deck substrates. You can mix and match different components, from shingles to metal roofs. You can also use accessories to customize your roof, such as metal flashing, metal eave, or metal flashing.
If you're looking for a durable, long-lasting roofing system, choose Firestone. With its EPDM membranes, you'll get the durability and versatility you're looking for at an affordable price. The company has been manufacturing EPDM membranes for over 30 years. Its EPDM membranes come with a company-backed warranty.
Energy efficient
Firestone's roofing systems provide a reliable solution for green roofs, solar roofs, and blue roofs. With their energy-efficient features, these systems help reduce electrical demand and energy consumption. Additionally, they can help meet California Title 24 regulations. They can also help achieve points in the LEED(r) rating system.
Another energy-efficient feature of Firestone roofing systems is its ease of installation. Installers can use large seamless single-ply sheets and a flame-free application process. EPDM also features high flexibility, allowing roofers to install it year-round. The EPDM material's elongation properties are more than 300%, allowing it to accommodate building movements.
Additionally, Firestone SA membranes meet LEED requirements for a highly reflective roof. They also reduce the need for air conditioning. Moreover, the Firestone SA membranes come with the Red Shield Limited Warranty, which covers both materials and labor. It also covers edge-to-edge system coverage and a no-dollar limit liability policy.
Warranty options
Whether you need a new roof for a commercial building or a residential home, Firestone offers a warranty that will suit your needs. The Firestone Red Shield warranty, for instance, is a comprehensive insurance policy that covers both materials and labor. This warranty is different from other warranties because it is not based on structural failure, but on damage to the home or business.
You can also choose from different types of Firestone roofing systems. There are asphalt-based systems, like Red Shield, which are factory-made. These systems are manufactured with highly engineered polymer technology and polyester or fiberglass reinforcements. Firestone also offers hybrid systems that include modified bitumen cap sheets and closed-cell fiberglass-faced polyisocyanurate insulation. In addition, the company offers Firestone ISO 95+, which comes in flat and tapered panels. It is manufactured in ISO-9002 certified plants.