What is social advertising?
Social advertising is the process of creating and displaying ads on social networking platforms, such as Facebook, Instagram, Twitter, YouTube, LinkedIn, and Pinterest. Social ads are different from organic posts, which are the regular content that users and brands share on their social media accounts. Social ads are paid for by advertisers who want to promote their products, services, or messages to a specific audience based on their demographics, interests, behaviors, and online activities.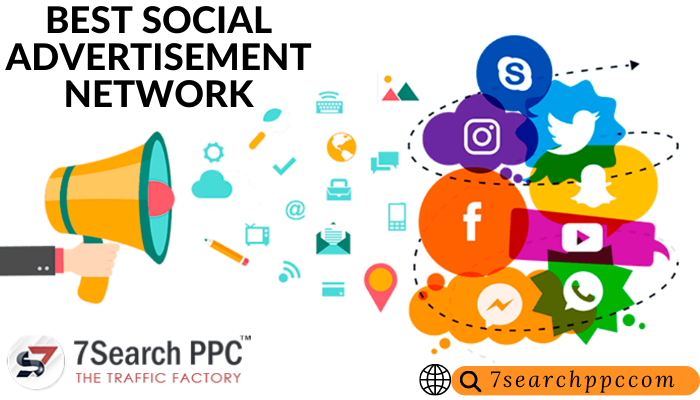 Why is social advertising important?
Social advertising is important for several reasons:
It helps you reach a large and active audience.
Social networking platforms have billions of users who spend hours every day browsing, liking, commenting, and sharing content. By using social ads, you can tap into this huge potential market and increase your brand awareness, website traffic, and conversions.
It allows you to target your ideal customers.
Social media platforms have access to a lot of data about their users, such as their age, gender, location, education, occupation, hobbies, preferences, and more. By using social ads, you can leverage this data to create personalized and relevant ads that match your audience's needs and interests.
It enables you to measure and optimize your performance.
Social advertisement platforms provide various tools and metrics that help you track and analyze your social ads campaigns. You can see how many people saw your ads, how many clicked on them, how many converted into customers, and how much revenue you generated. You can also test different ad formats, creatives, messages, and audiences to find out what works best for your goals.
How to create effective social ads campaigns?
To create effective social ads campaigns, you need to follow these steps:
What do you want to achieve with your social ads? Do you want to increase brand awareness, generate leads, drive sales, or something else? Your objectives will determine your budget, strategy, and metrics for your campaigns.
Who are you trying to reach with your social ads? What are their characteristics, needs, pain points, and motivations? You can use the targeting options provided by each social advertisement platform to segment your audience based on various criteria.
Which social networking platforms are best suited for your objectives and audience? Each platform has its own strengths, weaknesses, features, and user behavior. You need to select the platforms that align with your goals and offer the best opportunities for your ads.
What type of ads do you want to use for your campaigns? There are many ad formats available on social networking platforms, such as images, videos, carousels, stories, slideshows, collections, etc. You need to choose the ad formats that showcase your products or services in the most appealing and engaging way. You also need to craft compelling headlines, descriptions, calls-to-action (CTAs), and landing pages for your ads.
Launch and monitor your campaigns
Once you have created your ads, you need to launch them on the selected platforms and monitor their performance. You can use the analytics tools provided by each platform to see how your ads are performing in terms of impressions (how many times they were shown), clicks (how many times they were clicked), conversions (how many times they led to a desired action), cost-per-click (CPC) (how much you paid for each click), return on ad spend (ROAS) (how much revenue you generated for each dollar spent on ads), etc.