benchmarks

(113)

Gigabyte have refreshed their Aero 17 laptop with Intel 10th gen processor and Nvidia Super graphics, let's find out just how hot these new parts get and see what can be done to...

22 April 2020

· 1K · 1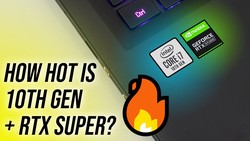 Let's find out what the performance differences are between the Nvidia RTX 2070 Super Max-Q and 2080 Super Max-Q graphics. Starting with the specs, the key difference is that the...
21 April 2020
· 446 · 1 · 1
The Gigabyte Aero 17 has been refreshed with Intel 10th gen and Nvidia Super graphics, but how does this new combination perform in games? I've tested 21 different games at all s...
21 April 2020
· 338 · 1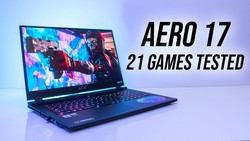 Intel has just launched their new 10th gen processors, let's find out how the 8 core i7-10875H compares against AMD's new Ryzen 9 4900HS. These are the key spec differences between...
21 April 2020
· 272 · 1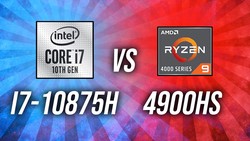 I only recently tested the MSI Alpha 15 gaming laptop with Radeon 5500M graphics in November 2019, so 3-4 months ago, but it's had some updates to improve performance and price dro...
16 April 2020
· 302 · 1