music streaming apps

(2)

In the world of music streaming, Spotify has been a pioneer and market leader. However, despite its success, there are inherent flaws in its business model that have hindered its profitability. In this blog, we will explore why the streaming music in...

Brown Wolf

· 16 September

· 21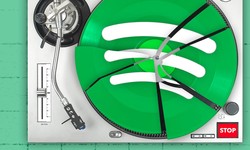 In a world where we are constantly inundated with choices, it can be hard to know what the best option is for anything. With so many music streaming apps available, how do you know which one is right for you? We've compiled a list of the seven best m...
Ahegao Hoodie
· 04 January
· 118 · 4