ryzen 9

(3)

AMD's Ryzen 9 5950X is the newer Zen 3 based version of their 16 core 3950X processor, so which should you pick, or is it worth upgrading? I've compared both in games and applications to show you the differences. CPU spec differences Th...

JT

· 28 December 2020

· 7.4K · 1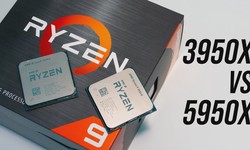 I've compared AMD's two best Zen 3 processors in games and applications to help you decide which to pick. The main differences in specs are seen in the core and thread counts, the 5950X has 4 additional cores. It's also got a little...
JT
· 27 November 2020
· 5.6K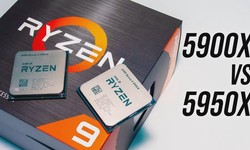 This crazy laptop can use the 16 core Ryzen 9 3950X processor! It's a Clevo chassis known as the THICC-15 from Eluktronics in the US, Apex 15 from XMG in Europe, or the Prime-AI here in Australia from Metabox, and the performance on offer is on...
JT
· 3 years ago
· 926