verification

(3)

Employers are responsible for ensuring that their workplace is safe for all employees. One way to achieve this is by conducting criminal background checks as part of the employment process. Criminal background checks are investigations into an indivi...

akhila akhila

· 16 March

· 6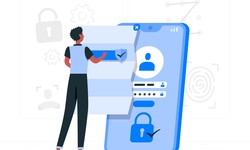 How to use Hopper app? Using Hopper is relatively simple and straightforward. Here are the basic steps you can follow to use the app to book a flight: Download and install the Hopper app on your mobile device, or visit the Hopper website. Sign up for an account. You'll need to provide your email address and create a password. Search for...
Exam2022
· 17 January
· 94
Then, you should definitely try Likee — a platform for sharing exciting videos with creative effects. This source offers gigantic functionality: masterful virtual makeup for perfect look, trendy music video shooting, high-tech blockbusters creation, famous movie dubbing, a huge selection of special effects for every need and purpose, thousand...
Exam2022
· 12 January
· 11