voltage regulator

(3)

The voltage regulator can be described as a gadget to stabilize an output voltage. The voltage regulator is comprised of voltage controlling circuits, control circuits, and a servo...

Anita Chan

· 25 February

· 16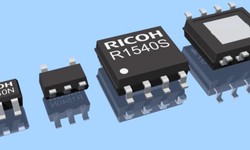 Voltage Regulator Circuits: What You Need to Know     Introduction: What is a Voltage Regulator Circuit?   A voltage regulator circuit is a circuit that uses it to regulate th...
Anita Chan
· 14 February
· 21
General Description LM1117 is a voltage regulator with low power consumption and a fixed output voltage of 2.85V, which is designed to meet 1A output current and complies with SCS...
kate
· 20 December 2021
· 139