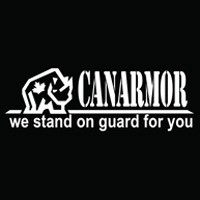 Follow
Canarmor 636 Edward Avenue, Unit #1 Richmond Hill, Ontario, Canada
CANARMOR™ focuses on providing complete solutions to all of your protection needs. We offer body armour products, ranging from bullet proof vests to ballistic and non-ballistic helmets. We usually carry large amounts of our products in stock, and the supply is always continuous. The quality control is on its highest level to always assure that our products meet the internationally agreed standards.
If you are looking to buy a swat shield online, you have come to the right place. In this comprehensive guide, we will provide you with all the information you need to make an informed purchase of Swat Shield For Sale online. What Is A Swat Shield? Whether you are a law enforcement officer looki...
15 February ·
0
· 10
·
Canarmor
Military helmets are becoming more and more popular as civilian tactical body armor. They can offer a lot of protection in dangerous situations, and with the right modifications, they can be perfect for any tactical situation. A Military Helmet For Sale is a type of helmet specifically designed for...
08 February ·
0
· 14
·
Canarmor