Follow
Esl VivaCom Recruiting #3-512, Bugokjoongangnam6gil 53, Uiwang City, Gyeonggido(437-040) Korea
VivaCom is the largest job opening platform in Korea which hires multiple candidates from all over the world through recruiters. This is a promising hub for all those candidates who want to build their careers in the ESL teaching line. For more knowledge, log in to the site today.
The interest in ESL teachers in Korea is consistent, so the recruiting season endures 365 days every year. Confidential language schools have favored acquiring new teachers to match with the spring an...
1 year ago ·
0
· 26
·
Esl VivaCom Recruiting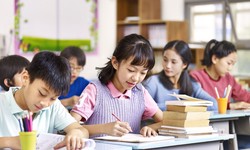 South Korea is one of the most popular places in the world to teach English because of its vibrant modern cities and rich history. Both private and state teachers are in high demand in South Korea because so many pupils take English classes starting at a young age. Additionally, there is a significa...
1 year ago ·
0
· 6
·
Esl VivaCom Recruiting