Follow
Action Teams Pte Ltd is Singapore's leading teambuilding event organizer company. We are working for teambonding in Singapore and overseas since 1996. Our teambuilding games are designed in such a way that they highly motivate the employees towards teamwork. We have great experience in handling teambuilding for big groups. Some of our outdoor and indoor teambuilding activities in Singapore are the clash of clans, corporate grand Prix, the game of drones, etc.
In today's sophisticated and unforgiving business climate, team cohesion, and consistency often determine an organization's success. Business environments prove this. Teambuilding is essential to unit...
27 June ·
0
· 47
·
Action Teams Pte Ltd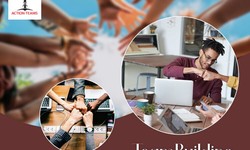 A strong team is essential in today's fast-changing corporate environment. Companies that want to succeed must prioritize team building. Action Teams is an innovative teamwork method that boosts morale, productivity, and job satisfaction. This article explores how Action Teams may help businesses ac...
26 May ·
0
· 25
·
Action Teams Pte Ltd