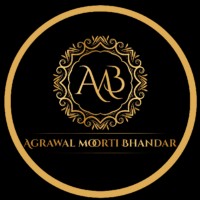 Follow
Agarwal Moorti Bhandar B-69, Khajane Walon Ka Rasta, Chandpole Bazar, Jaipur
We are the Leading Manufacturer and supplier of Marble Statues and Indian God Marble Moorti. Since 1965, we are the best manufacturer of Makrana Marble Statues and Murtis of Indian God Idols.
Marble statues hold a special place in our hearts and spiritual lives. Among the many revered figures, Sai Baba is a beloved deity whose presence brings solace and guidance to millions of devotees. Th...
11 August ·
0
· 1
·
Agarwal Moorti Bhandar
In the realm of spiritual devotion, Radha and Krishna hold a significant place. Their divine love story is an eternal symbol of devotion, harmony, and transcendental bliss. The beauty and serenity of...
26 June ·
0
· 5
·
Agarwal Moorti Bhandar