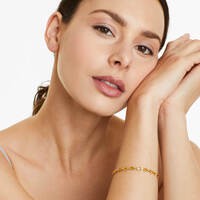 Follow
Akansha Peepliwal is a content writer who writes about various gemstones, and she has significant experience on informative blogs while fulfilling the requirements from an SEO perspective. Reading her blogs would add value to your knowledge. She provides authentic and ethical information and provides quality content. Moreover, she has been given the title of best content writer for her blog on Citrine jewelry.
Citrine gemstone is a stunning golden-yellow colored gemstone representing the mineral quartz family, symbolizing prosperity, abundance, and good fortune for the person who holds it. It is a rare natu...
19 October 2022 ·
0
· 14
·
Akansha Peepliwal
Citrine Gemstone is the actual representation of its name as it carries the orangish-yellow tints along with it. Citrine Jewelry adds up a warm appeal to your attire, making it a perfect summer access...
22 July 2022 ·
0
· 24
·
Akansha Peepliwal