Follow
I am Angel C. Brown, A professional dubbing experts. I love to crafts informative articles on dubbing services ,industries and trends.
In today's globalized world, more and more businesses are looking to expand their reach to international markets. Dubbing services can be a powerful tool for businesses that want to reac...
03 November ·
0
· 2
·
Angel Brown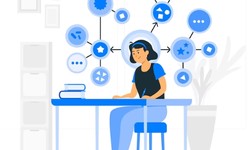 Dubbing services have gained significant importance in today's globalized world, where content transcends language barriers to reach a broader audience. Whether it's for films, TV shows, advertisement...
29 August ·
0
· 6
·
Angel Brown