In recent years, the United Kingdom has witnessed a transformative shift in its printing landscape, marked by the adoption of eco-friendly practices within the realm of digital printing. This evolutio...
5 days ago ·
0
· 1
·
ARC UK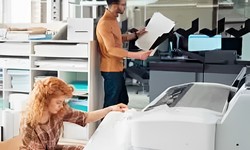 While a menu board informs customers about what is offered, promotions, and other information, there is another level of communication. A properly-branded menu board, as part of a bigger marketing pla...
26 July ·
0
· 2
·
ARC UK
In this trending world, nothing is more important than high-quality graphics with the most up-to-date technology. Innovative Window Graphics is a great way to highlight your business campaigns and cre...
11 May ·
0
· 1
·
ARC UK