If there's one thing that's truly transformed the face of education, it's got to be the internet. In this digital age, the internet has revolutionised the way we learn. Nothing else...
22 June ·
0
· 49
·
Cheenee Jean Ronquillo (Cheen)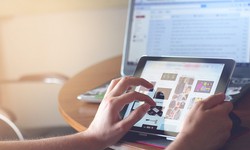 How The Internet Changed The World? The internet has totally changed our world, impacting everything from how we communicate and learn, to how we shop and have fun. Nowadays, it's hard to imagine a...
27 March ·
0
· 29
·
Cheenee Jean Ronquillo (Cheen)