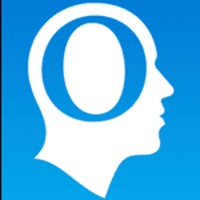 Follow
Change your brain and change your life with Cognifit's Brain training Games. Cognifit's system of challenging games will help you learn faster, remember longer, and be sharper than you've ever been before. Play alone or with friends in this family-friendly app and be sure to check out the unique features to make the experience more challenging. Take a look at our different games and give them a try.
The Memory Test is a standardized exam used to determine a person's cognitive abilities, especially in regards to their memory. It is used by medical professionals to diagnose neurological disorders,...
05 May ·
0
· 5
·
Cognifit
Get ready to discover the power of your memory with CogniFit Visual Episodic Memory Test! Our revolutionary test, based on the renowned MemTrax test, is scientifically validated and trusted by researc...
27 April ·
0
· 10
·
Cognifit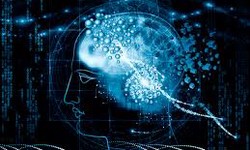 Looking for personalized Cognitive Stimulation Therapy to improve your cognitive skills? Try CogniFit! Their online programs are tailored to your unique cognitive strengths and weaknesses. Benefits o...
19 April ·
0
· 7
·
Cognifit
Executive function is a set of mental skills that are responsible for planning, decision-making, attention, working memory, and self-control. Enhancing Executive function can bring several benefits in...
11 April ·
0
· 10
·
Cognifit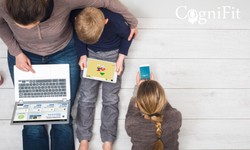 As parents, we all want our children to succeed in life and have the best possible opportunities. One way to ensure that is by focusing on developing their cognitive abilities. CogniFit Brain Training...
20 March ·
0
· 10
·
Cognifit
Mindfulness is the practice of paying attention to the present moment, non-judgmentally. It is the act of being fully present and aware of your thoughts, feelings, and sensations without being distrac...
03 March ·
0
· 5
·
Cognifit
Attention Deficit Hyperactivity Disorder (ADHD) is a condition that affects millions of people around the world. If you suspect that you or someone you know might have ADHD, taking an ADHD Test can be...
20 February ·
0
· 21
·
Cognifit
Cognitive Development refers to the process by which a child develops the ability to learn, reason, think, and understand their environment. The benefits of cognitive development include increased pro...
16 February ·
0
· 12
·
Cognifit
Memory Loss is a common issue that affects people as they age. It can also be a symptom of neurological disorders such as Alzheimer's disease. Memory loss can lead to forgetfulness, confusion, and dif...
07 February ·
0
· 3
·
Cognifit