I am a Google Certified full-time Freelance Digital Marketer. I know all the jobs of SEO, SEM, and SMO. I love to explore new things. I love to travel to new places.
The Digital experience platform is an emerging classification of big business programming aimed at addressing the issues of organizations undergoing advanced transformation, with a...
Er Kanika
07 July 2021 ·
0
· 38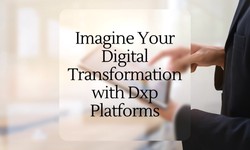 Today the video industry is growing at a rapid pace. People are consuming more and more videos. If you are thinking of introducing your video platform, then this is the right time...
Er Kanika
22 June 2021 ·
0
· 73