In a world facing pressing environmental and social challenges, the concept of sustainable investing has gained considerable momentum. Investors are increasingly recognizing the  importance of aligning their financial goals with their values, seeking not only financial returns  but also po...
25 November ·
0
· 1
·
Evolute
The way we work is evolving at an unprecedented pace. In recent years, digital transformation  has become a driving force, fundamentally altering the workplace as we know it. As technology ...
25 November ·
0
· 2
·
Evolute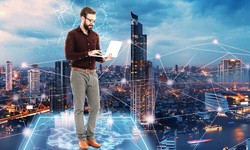 As the world continues to grapple with the effects of climate change, the need to switch to alternative sources of energy becomes even more pressing. Alternative energy refers to any source of energy...
26 June ·
0
· 3
·
Evolute