Edit Monkey for After Effects - Tool farm Making a video for your business or project is an exciting way to get the message out there, but it can also be frustrating if you're not a professional editor. If you've ever struggled to make sense of all the options in After Effects, then you...
31 January ·
0
· 38
·
inam ali
What Is Graphic Design? A Beginner's Guide ... Graphic design is a creative field that utilizes visual elements to communicate messages and ideas. It can be used to create logos, packaging, websites,...
30 January ·
0
· 39
·
inam ali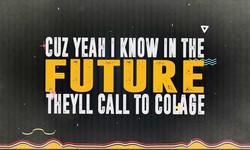 Lyric Video Maker - Make Your Own Videos with Lyrics Now If you're a music fan or an aspiring artist, you know how powerful lyrics can be. Whether they're telling a story or conveying a certain emotion, they're integral to any good song. And what better way to showcase your words...
30 January ·
0
· 2
·
inam ali