Do you like hummingbirds? Who doesn't! These beautiful little gems liven up any outdoor space with their bright green and red coloration and saucy little attitudes. Here in the ea...
Jason Wyrwicz
06 December 2022 ·
0
· 3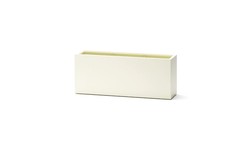 Outdoor planters are a great way to add color and life to your outdoor space. But if you're not sure what to plant in them, don't worry – we've got you covered. Let's explore what...
Jason Wyrwicz
11 November 2022 ·
0
· 10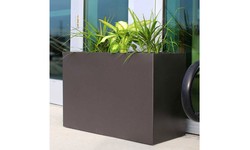 One of the best things about having a garden is being able to go outside and enjoy the fresh air. But what if you don't have a lot of space, or you live in an apartment and don't h...
Jason Wyrwicz
08 November 2022 ·
0
· 5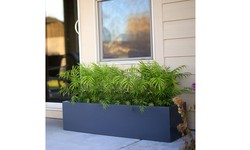 The debate over whether or not to use square or round planters has raged on for years. There has been at least one point in every landscape architect and interior designer's career...
Jason Wyrwicz
01 November 2022 ·
0
· 5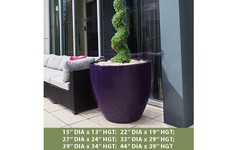 When improving the greenery in either a public or private space that's mostly already covered in concrete, most people will resort to either using potted plants or planters. But wh...
Jason Wyrwicz
31 October 2022 ·
0
· 7
Decorative plants may be green all year round, but they simply don't offer the same benefits as natural greenery. Indoors, plants filter the air, remove VOCs and other toxins, and...
Jason Wyrwicz
22 September 2022 ·
0
· 6