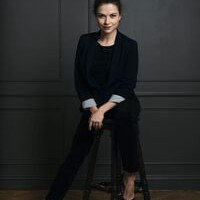 One of the basic choices companies and developers must make in the area of Android app development services is whether to choose cross-platform development or native Android app development. Each stra...
2 weeks ago ·
0
· 1
·
Jessica Williams
Blockchain, once synonymous with cryptocurrencies, has evolved into a disruptive force across sectors. This series explores how blockchain technology is fundamentally reshaping industries by enhancing...
31 August ·
0
· 3
·
Jessica Williams
In the dynamic world of software development, the right talent can mean the difference between a successful project and a missed opportunity. When it comes to .NET development, hiring dedicated develo...
26 August ·
0
· 1
·
Jessica Williams
In today's digital age, technology is evolving rapidly, and businesses seek to stay ahead of the curve by embracing remote work. Many companies are turning to remote developers to meet their software...
22 May ·
0
· 5
·
Jessica Williams
Asp Dot Net development continues to be one of the most popular technologies for web application development. With the increasing demand for Asp Dot Net developers, it has become challenging for busin...
12 April ·
0
· 7
·
Jessica Williams