Dark circles—those elusive under-eye shadows that can betray even the most well-rested individuals. Whether they're a result of sleepless nights, genetics, or lifestyle factors, the quest for an...
31 August ·
0
· 4
·
Jorge wicky
Dry cleaning is a professional cleaning process that uses a solvent to clean clothing and fabrics. It is an effective way to remove stains, odours, and dirt from clothes. Dry cleaning services are wid...
28 April ·
0
· 4
·
Jorge wicky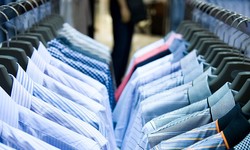 There are many ways to put money into real estate. You can rent out a property, flip houses, or invest in properties that aren't in the most popular places. You could also think about RELPs, which sta...
1 year ago ·
0
· 39
·
Jorge wicky