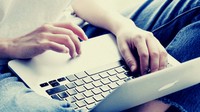 Have you decided to build a new website for your running business? If so, then you have made a wise decision by taking your offline business and shifting it to online. But before moving ahead you...
10 March ·
0
· 3
·
lenjihaugan
Most WordPress websites come across traffic drop-related issues after getting their website redesigned. Because there are a number of factors that are altered during the WordPress website redesign pro...
09 March ·
0
· 2
·
lenjihaugan
1. Easy to use CMS Platform  If you are a beginner then you may come across a few difficulties while accessing its interface. But remember WordPress offers a user-friendly interface that makes i...
11 January ·
-1
· 7
·
lenjihaugan
In the Guerrilla marketing series, we have discussed various marketing practice like Ambush Marketing, Ambient Marketing, Stealth Marketing, Reverse Graffiti. In this article,...
10 January ·
0
· 6
·
lenjihaugan
Today creating a landing page and using it to advertise lead magnet has become an essential aspect of every successful marketing strategy. Crafting an attractive and persuasive landing page in WordPre...
1 year ago ·
0
· 3
·
lenjihaugan
A splash screen appears for a few seconds after you open a mobile application on mobile devices. You must have come across these types of splash screens in your daily life. If you open mobile applicat...
18 November 2022 ·
0
· 23
·
lenjihaugan
If you are updated with the previous year's website design trend then you must be aware of the fact that when parallax scrolling was introduced it started gaining main praises from different des...
11 November 2022 ·
0
· 7
·
lenjihaugan
 If your business is planning to create and run an email marketing campaign then it is important to know about the different types of email that you can send to your subscribers.  1. Offer Related Email  Undoubtedly offer related email grabs subscribers' attention and has maxi...
01 September 2022 ·
0
· 14
·
lenjihaugan