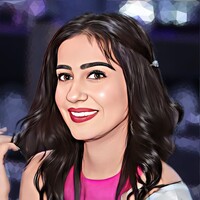 Let your plans to visit India's southern part be more than just plans! Bring them to life by living out each day full of new experiences. Chennai is a destination that dons many hats. From food...
31 August ·
0
· 10
·
Mansi Miglani
Travelling is one of the most thrilling and enlightening experiences a person can have. It is an opportunity to have unique experiences, whether a relaxing trip to a tropical paradise or a backpacking...
17 August ·
0
· 6
·
Mansi Miglani
Unexpected medical emergencies can put a significant financial strain on us. You are all aware of how expensive medical care is today. However, many people need to be made aware of Mediclaim's plans....
14 June ·
0
· 4
·
Mansi Miglani
Families are highly dependent on family floater health insurance to safeguard their financial stability in the event of an unforeseen medical emergency which can occur at any time as healthcare costs...
05 June ·
0
· 7
·
Mansi Miglani
Critical illness health insurance is a type of policy that provides coverage for severe medical conditions. These policies offer a lump sum payment to the policyholder if they are diagnosed with a cri...
26 April ·
0
· 15
·
Mansi Miglani
India has a population of over 1.4 billion people, making it the most populated country in the world. It also has a high burden of preventable diseases, which puts a strain on the healthcare system. H...
26 April ·
0
· 11
·
Mansi Miglani
As people grow older, their earning capacity gets limited. Unfortunately, at the same time, they become more susceptible to diseases. This acts like a double whammy that may eventually deplete the val...
21 February ·
0
· 14
·
Mansi Miglani