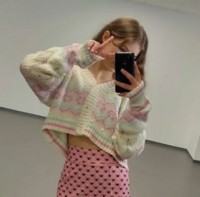 Follow
Mary Smith has pursued her passion for technical writing and spent over five years writing the content for information technology niches. She is a tech nerd, which has helped her add a personal touch to her writing.
Offering dine-in services is no longer enough if you want to build a lasting restaurant brand that attracts a variety of new clients. Most customers want the option to order food at home from their favorite restaurants. In the article below, we'll show you what you can do as a restaurant owner...
04 August ·
0
· 6
·
Mary Smith
In today's competitive business landscape, creating a positive employee experience has become a top priority for organizations. A positive employee experience leads to higher engagement, productivity,...
26 June ·
0
· 12
·
Mary Smith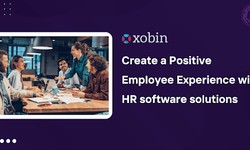 When it comes to app creation, you typically have two options: hire an app development business or hire one or more freelancers to complete the task and create your app. Choosing which road to take ca...
30 May ·
0
· 8
·
Mary Smith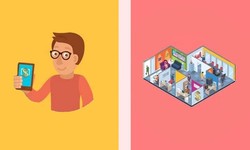 In the vast realm of digital marketing, search engine optimization (SEO) plays a pivotal role in enhancing online visibility and driving organic traffic to websites. Many businesses turn to professional SEO agencies to optimize their online presence.  While these agencies provide valuable serv...
23 May ·
0
· 5
·
Mary Smith
Selecting the right laboratory oven for your lab can be a daunting task, as numerous options are available on the market today. On the other hand, selecting the proper equipment for the lab presents a crucial and essential part of successful lab operations. It is necessary to choose a laboratory ove...
18 May ·
0
· 6
·
Mary Smith
When it comes to purchasing shaving cream for sensitive skin, online shopping provides convenience and access to a wide range of options. With just a few clicks, you can easily compare products, read...
11 May ·
0
· 8
·
Mary Smith
As Node.js continues to gain popularity in web app development, developers have an abundance of options when it comes to choosing a framework. With so many Node.js frameworks available, it can be over...
01 May ·
0
· 9
·
Mary Smith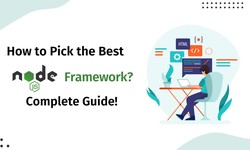 Cloud managed services are contracted IT services that assist in managing the cloud storage and hosting. For instance, the cloud managed service providers are responsible for heavy lifting, cloud deployment, and hosting to provide backup for cloud services. This aids in ensuring that the right data...
11 months ago ·
0
· 16
·
Mary Smith
API development is an application programming interface that integrates thief-party features and exchanges data between two software or applications. The art of learning how to build an API gives the...
12 July 2022 ·
0
· 87
·
Mary Smith