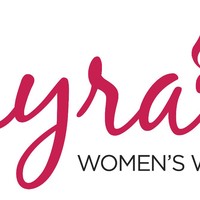 Follow
Visit Lyra for comfortable yet stylish bottom wear for women online in India Browse through our range for leggings, palazzos, lingerie, sleepwear, tshirts and winter wear. Shop now!
When it comes to choosing the perfect women's sleepwear set for your relaxing nights in 2023, there are four crucial questions to ask yourself. What's Your Preferred Fabric? The choice of fabric can significantly impact your comfort. Cotton is breathable and ideal for warm nights,...
26 September ·
0
· 1
·
My Lyra
In today's digital age, where remote work has become the new norm, it is essential to prioritize comfort without compromising on style. When working from home, finding the right bottom wear is crucial for productivity and overall well-being. This article explores the best options for work-from-home...
28 June ·
0
· 2
·
My Lyra
Introduction Are you someone who wears a sports bra during physical activity? If not, it's time to start. A sports bra is one of the most important pieces of workout gear you'll ever own. Whether you're running, jumping or doing any other high-intensity exercise, a good sports bra can make all the...
25 May ·
0
· 1
·
My Lyra
Introduction Ladies kurti pants are a popular choice among women due to their versatility and comfort. These pants are worn with kurtis, which are traditional Indian tops worn by women. They come in different styles, designs, and fabrics. However, the fabric used in making these pants is an import...
09 May ·
0
· 5
·
My Lyra
Palazzo pants are one of the most comfortable and versatile pieces of clothing that a woman can have in her wardrobe. They come in different styles, fabrics, and patterns, making them perfect for any occasion, from casual outings to formal events. If you are looking for tips on how to style differen...
01 May ·
0
· 4
·
My Lyra