Node.js is a platform that allows you to build highly scalable applications by using Chrome's V8 JavaScript engine. It is one of the most popular programming languages for building the Internet of Things apps, real-time apps, streaming apps, single-page applications, real-time collaboration to...
02 November ·
0
· 1
·
Nisarg Bhavsar
DevOps is a methodology in which two teams, i.e., software development and IT operations, collaborate with each other to improve efficiency throughout the software development lifecycle. When compared to the traditional approach, it will enable the organization to provide applications and services m...
20 October ·
0
· 3
·
Nisarg Bhavsar
Salesforce is one of the popular CRM tools that provides a vast array of features and functionalities to assist companies in managing their marketing, sales, customer support, and other business operations. Customizing Salesforce is the process of personalizing the Salesforce platform to meet the ne...
12 October ·
0
· 3
·
Nisarg Bhavsar
In the modern era, business organizations want to get ahead in the competitive app development environment, and the requirement for expert Flutter developers has increased. The Flutter is a cross-plat...
05 October ·
0
· 4
·
Nisarg Bhavsar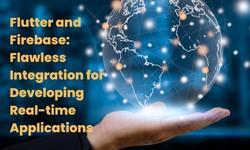 DevOps is a practice where two teams combine and deliver high-quality software in record time. It facilitates the automation and integration of numerous procedures between software development and IT teams. There are some fundamental DevOps principles that help to transform how the software developm...
27 September ·
0
· 4
·
Nisarg Bhavsar
Flutter is a software development kit that helps to develop applications that can be deployed on multiple platforms easily. It is utilized to build natively compiled mobile, desktop, and web desktop applications with identical codebases. It was released in the year 2017, and because of its magnifice...
11 September ·
0
· 15
·
Nisarg Bhavsar
Node.js is an open source powerful platform for building server-side applications and services It is used to develop applications which can be deployed on multiple platform with identical platforms. You can use Node.js for developing various types of applications such as real-time applications, chat...
02 August ·
0
· 8
·
Nisarg Bhavsar
Marketing Cloud is one of the essential tools or a product that Salesforce offers in the domain of marketing and customer engagement. It will help marketers to create and maintain relationships with t...
21 July ·
0
· 5
·
Nisarg Bhavsar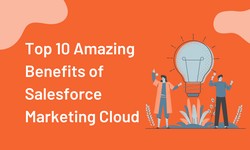 Salesforce is a CRM platform that manages different kinds of data of the customers, promotional campaigns, and sales also. Salesforce offers several features and capabilities that can help in boosting...
21 June ·
0
· 2
·
Nisarg Bhavsar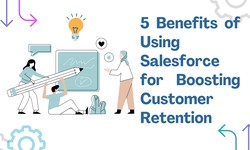 A software development pricing model is a method that is used to estimate the cost and pricing structure of software development services. It provides information about the software development compan...
22 May ·
0
· 8
·
Nisarg Bhavsar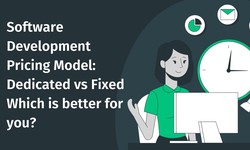 The CI/CD is a method for DevOps as well as agile development. CI which is Continous Integration and CD which is Continuous Delivery is a process that is used in the development of applications to del...
19 April ·
0
· 5
·
Nisarg Bhavsar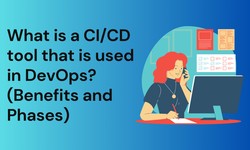 In the present time, most of the field is working with the help of software. The software is a tool that has made life very easy. But for developing the software there is a need for the developer and...
28 March ·
0
· 21
·
Nisarg Bhavsar