Festivals are more than just events; they are immersive experiences that bring people together in celebration of music, culture, and community. In recent years, the integration of innovative technolog...
22 November ·
0
· 1
·
Noah Amelia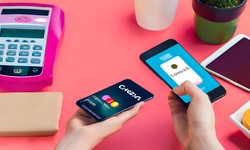 Startups in the wedding event planning industry in Rajasthan are thriving, driven by innovation, creativity, and a desire to deliver unforgettable experiences. However, to stay competitive and ensure...
22 November ·
0
· 2
·
Noah Amelia
Ecommerce has come to be an essential part of the retail sector in the digital age of today. The rivalry has become fiercer than ever as more companies move their businesses online. E-commerce busines...
11 May ·
0
· 5
·
Noah Amelia