Follow
Norm Grimberg is the president of Machining Design Associated Ltd. He has been involved with the company for over 30 years. Over all these years he has acquired a great deal of knowledge in machining practices as well as management skills. His team has expanded their business relationships throughout North America. Norm grew up in Toronto and earned a degree in business management. His core values are trust and honesty, principal values that he demonstrates within the organization. In his free time,
Show All

he enjoys life on the golf course, spending time with his family in Northern Ontario, and the occasional exotic travel destination.
Stainless steel has emerged as a paramount material in precision engineering, revolutionizing the manufacturing landscape with its exceptional properties.  In this article, we look into how stai...
07 August ·
0
· 10
·
Norm Grimberg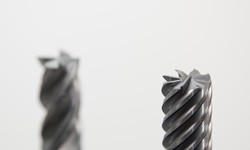 The aerospace and defence industry demands precision, accuracy, and reliability in all manufacturing processes. Every component, part, and system must be engineered and fabricated to meet strict quali...
21 April ·
0
· 17
·
Norm Grimberg