Follow
I am a professional paintball player and blogger.
YouTube has become a behemoth in the world of online video content, boasting billions of users and hosting a vast array of videos on virtually any topic imaginable. While the platform offers a seamless streaming experience, it lacks a built-in option to download videos or convert them to audio forma...
28 July ·
0
· 130
·
Sanwal
Paintball is a thrilling and popular recreational activity that involves players shooting non-lethal paint-filled pellets at each other. While it is generally considered a safe spo...
20 July ·
0
· 3
·
Sanwal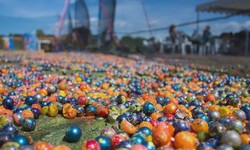 Paintball is a competitive shooting sport where players use compressed air guns, called paintball markers, to shoot small balls filled with paint at each other. The game is typically played in an outd...
13 July ·
0
· 5
·
Sanwal