Pointers 1. Introduction 2. Understanding Employee Monitoring 3. Challenges of Traditional Employee Monitoring 4. 5 Effective Techniques for Employee Monitoring 4.1. Goal-Oriented Metrics...
30 November ·
0
· 1
·
Peter Bennet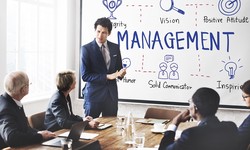 Proven Strategies to Boost Productivity and Achieve Professional Excellence Procrastination is a pervasive challenge that many professionals encounter in their workplace. It hampers efficiency, dela...
09 August ·
0
· 5
·
Peter Bennet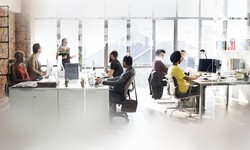 Are you feeling overwhelmed by the many obstacles that stand in the way of achieving peak productivity? Don't worry, you're not alone. From the challenges of time management to the distrac...
10 July ·
0
· 2
·
Peter Bennet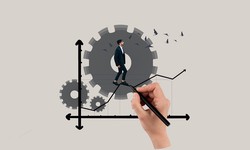 In today's competitive business landscape, maximizing productivity is crucial for organizations to stay ahead. One powerful tool that has gained significant attention is employee time tracking. By imp...
30 June ·
0
· 1
·
Peter Bennet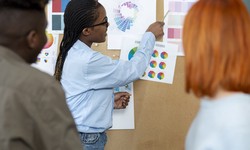 Small businesses are the backbone of the economy.  They contribute significantly to the economy's growth and provide employment opportunities to millions of people worldwide.  However, man...
24 May ·
0
· 6
·
Peter Bennet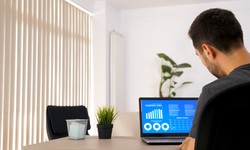 Time management is an essential skill in any workplace. It can help employees be more productive, organized, and efficient, leading to improved job satisfaction and better job performance. In this blo...
15 May ·
0
· 5
·
Peter Bennet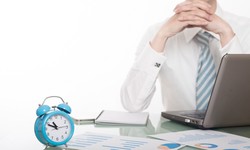 As the business world continues to evolve, companies are increasingly relying on a mobile and remote workforce. This shift has created new challenges for managers who need to track their employees' activities and productivity while they work away from the office. That's where field workforce manag...
09 May ·
0
· 4
·
Peter Bennet
In today's fast-paced business world, time is a precious commodity. It is essential to maximize productivity and ensure that all tasks are completed on time. One powerful tool that can help individuals and teams optimize their work processes, manage their time more efficiently, and increase producti...
07 April ·
0
· 2
·
Peter Bennet
In today's fast-paced work environment, productivity management is more important than ever. As teams become more distributed and work becomes more flexible, it can be challenging to keep track of what everyone is doing and ensure that everyone is working towards the same goals. Thankfully, there ar...
20 March ·
0
· 8
·
Peter Bennet
Workforce management is a critical aspect of running a successful business. It helps to ensure that employees are productive, efficient, and engaged, which in turn drives growth and success. With the...
24 January ·
0
· 3
·
Peter Bennet
1) Get organised  Organizing your work area, tasks, and projects leads to greater productivity. Plan your day by establishing a daily schedule in which you will handle your responsibilities. You can stay organized by using a planner or calendar to keep track of your responsibilities. As proj...
11 months ago ·
0
· 43
·
Peter Bennet
Are you a business owner looking for ways to maximize your efficiency and make the most of your resources? Have you considered using time tracking software to track how you spend your time by industry...
11 months ago ·
0
· 27
·
Peter Bennet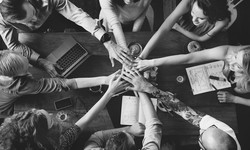 Are you looking for the perfect work from home monitoring and management software? Working from home has become increasingly popular in recent years and having the right tools is essential for success...
11 months ago ·
0
· 9
·
Peter Bennet
There are times when deadlines seem unbreakable, but that's not always the case. Learning to prioritize your work and avoiding missing deadlines will make it easier to fit those tasks into your schedule and get them done before they are due. Keeping projects on track and avoiding missed deadlines ca...
28 November 2022 ·
0
· 8
·
Peter Bennet