In today's digitally driven world, connecting with potential customers has become easier than ever. However, the real challenge lies in converting these prospects into paying customers. For real estat...
17 October ·
0
· 2
·
Rahul Barot
Introduction   Dubai's real estate market has witnessed an increase in the surge in recent years, making it a global icon of beauty and luxury. The cityscape is adorned with mind-blowing high-rise towers and buildings that seem to defy gravity, and hidden among its lands are ultra-luxurious v...
03 August ·
0
· 7
·
Rahul Barot
In today's fast-paced business landscape, staying ahead of the competition is crucial for any sales-driven organization. While a sound customer relationship management (CRM) system can help streamline...
26 July ·
0
· 7
·
Rahul Barot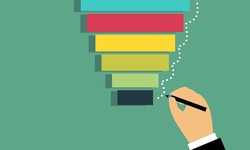 Real estate agents and brokers know that communication is the key to success in their industry. However, with so many different channels available today, trying to keep up with them can be overwhelmin...
19 July ·
0
· 9
·
Rahul Barot