Introduction In today's fast-paced world, on-demand services have become an integral part of our daily lives. Whether it's ordering food, booking a ride, or getting groceries delivered to...
31 July ·
0
· 1
·
Rahul Kalsariya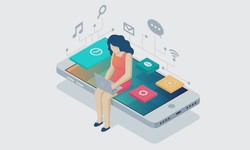 Tagline Infotech LLP, a leading custom software development company, proudly announces a significant milestone, having successfully equipped over 500 clients worldwide with innovative and tailored Software Application Development solutions. With a steadfast commitment to excellence and a customer-ce...
26 July ·
0
· 2
·
Rahul Kalsariya
In today's digital age, food delivery apps have gained immense popularity among consumers. These apps provide convenience and flexibility by allowing users to order their favorite meals from the comfo...
11 July ·
0
· 6
·
Rahul Kalsariya