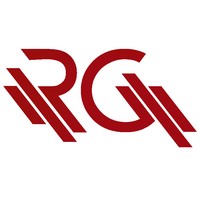 Follow
Riley Glenn Photography 3607 South Lamar Blvd ApT 1618, Austin, Texas 78704
Hey, I'm Riley! Most days, I'm telling other people's stories. Here's a little slice of mine. I grew up in an impossibly large Iowan family, which on last count, numbered between Parks and Rec and the entire cast of Game of Thrones. Email - rileysheaglenn@gmail.com Phone - 515-975-7599 Visit - https://rileysheaglenn.com/
Weddings are a once-in-a-lifetime event, and professional photographers capture those precious moments from them and document them in photographs. High-quality wedding photos serve as a lasting memory of the day, allowing the couple to relive the special moments forever. Therefore, hiring the best w...
12 April ·
0
· 12
·
Riley Glenn Photography
Weddings are so fun but come with a lot of work and decision-making. From the dress to the location, everything needs to be perfect! Your wedding day is one of the most important days of your life, and it's essential to capture every special moment. Whether you're eloping or having a small...
11 April ·
0
· 7
·
Riley Glenn Photography