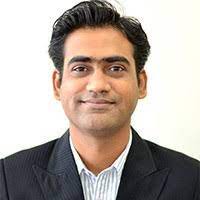 Follow
Ritesh Patil is the co-founder of Mobisoft Infotech that helps startups and enterprises in mobile technology. He loves technology, especially mobile technology. He's an avid blogger and writes on the mobile application. He works in a leading mobile app development company with skilled iOS and Android app developers that have developed innovative mobile applications across various fields such as Finance, Insurance, Health, Entertainment, Productivity, Social Causes, Education and many more and has bagged numerous awards for the same.
Angular is a popular choice among web development teams because of its massively scalable architecture, which allows them to easily build complex single-page applications. Yet, finding qualified Angular Hire angular developers to hire might be challenging. Finding a fantastic Angular developer who u...
27 February ·
0
· 9
·
Riteshpatil
The digital world is more connected than ever, with businesses of all sizes looking for new ways to make themselves stand out from their competitors. One great way to do this is by investing in custom app development – by creating an app specifically designed to meet the needs and goals of y...
31 January ·
0
· 13
·
Riteshpatil
ReactJS has become very popular in the past few years. Many companies are starting to use ReactJS for their web development projects. If you are looking for a ReactJS development company, it can be di...
13 January ·
0
· 8
·
Riteshpatil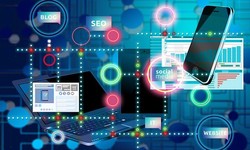 NodeJS has become a popular choice for web application development in recent years. This is because it offers many benefits, such as scalability and speed. If you are considering using NodeJS for your next project, you may wonder if you should hire a company or freelancer. This blog post will discus...
11 months ago ·
0
· 6
·
Riteshpatil
Are you thinking of developing your iOS app? If yes, then this article is for you. Below in this article, I have shared whether you can develop your iOS application and how you can hire a team of deve...
07 November 2022 ·
0
· 9
·
Riteshpatil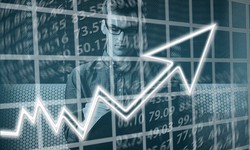 When you develop a mobile app, it becomes important to it before you upload it on PlayStore or AppStore and make it available to the world. Many developers make mistakes while developing apps. They usually do not check the mobile app development tests as much as they should. If you want your app to...
20 October 2022 ·
0
· 11
·
Riteshpatil
Companies of all sizes and in all fields have been using outsourcing and offshore as standard operating procedures for their enterprises for many years. According to the findings of many studies, the United States loses approximately 300 000 jobs to outsourcing on a yearly basis. In addition to thi...
23 September 2022 ·
0
· 9
·
Riteshpatil