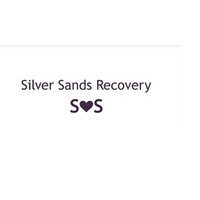 Follow
Silver Sands Recovery 3636 Crossings Drive, Prescott AZ 86305 USA
A premier alcohol and drug rehab program in the nation, Silver Sands Recovery specializes in chronic relapse and co-ocurring disorders. We treat the whole person, not just their addiction by providing clinical excellence and compassionate, effective treatment. With extensive training we help adults 18 and over how to successfully manage symptoms, overcome challenges, and develop the skills needed to lead a productive healthy lifestyle. Please call us today to speak with knowledgable staff members
Show All

who can answer your questions and guide you in the direction that will be most beneficial in meeting your needs. We are here to assist you in getting started on the road to overall wellness.
Drug addiction is a complex issue that affects individuals and their families across the United States. In Arizona, there are numerous drug rehab centers that strive to provide effective and comprehensive treatment to those in need. These centers employ various treatment approaches to address the un...
19 September ·
0
· 4
·
Silver Sands Recovery
Are you struggling with alcohol addiction? Do you feel at rock bottom and need assistance overcoming addiction? Luckily, Arizona offers numerous alcohol rehab centers to assist those battling this addiction. But, which one should you select? Let's go over some essential factors to keep in mind...
15 May ·
0
· 6
·
Silver Sands Recovery
Before enrolling in a rehab program, knowing the basics can help you gain a better understanding of these places and how they may turn out to be the perfect solution for you. Here's what to know about rehab programs, their differences, and which one is ideal for your needs.  Inpatient Tr...
08 February ·
0
· 4
·
Silver Sands Recovery
There are high-functioning alcoholics. You may have encountered them before. You may even be one of them. They drink often and a lot. And yet, they manage to hold down jobs, have a happy family, and live without any worries. At least, that's how it seems. They don't seem to put themselve...
08 October 2022 ·
0
· 32
·
Silver Sands Recovery