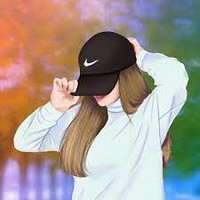 Follow
A skilled business consultant with 10 years of experience. I'm all about helping companies improve their operations, increase profits, and achieve their goals. I have got a deep understanding of business strategy, marketing, sales, finance, and operations. And when I'm not helping businesses, you can find me exploring the world of cosmetics, candles, and vape. I know, it might seem like a weird combination, but trust me, I have got a knack for identifying the unique needs of different industries. Let's work together to take your business to the next level!
Starting a new restaurant can be a thrilling experience. But of course, it also comes with its challenges. One of the biggest challenges is attracting customers to your establishment. After all, we kn...
16 June ·
0
· 3
·
Samantha Lucas
Leather shoes are a huge usage product and have a big part of the market. But as eco-friendliness became more popular, companies started selling things that look like leather but are made of materials...
18 April ·
0
· 5
·
Samantha Lucas
Cosmetics is all about beauty and feeling about self. That's why cosmetic and skin care products are in demand. If you are planning to start a brick-and-mortar or an online business or are interested,...
12 April ·
0
· 12
·
Samantha Lucas