‍Boosting your online presence is essential for businesses looking to thrive in the digital age. To accomplish this, it's vital to partner with the best SEO company in Dubai. With a multitude of o...
26 September ·
0
· 2
·
Shahbaz Ali
Front-end development is crucial in creating visually appealing and user-friendly websites in the rapidly evolving digital landscape. The United Kingdom (UK) is home to numerous talented front-end developers who specialize in crafting engaging online experiences. This article explores the significan...
29 April ·
0
· 7
·
Shahbaz Ali
The iPhone 14 Pro Max is the best of the lot. It stands tall at 6.7-inch and sports several new and exciting features. It shares most of the new features with iPhone 14 Pro, though. The only significa...
20 March ·
0
· 11
·
Shahbaz Ali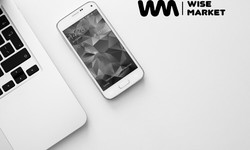 The iPhone XS Max debuted in 2018. It arrived with two other iPhones, the iPhone XR and the iPhone XS. It was the top-of-the-line model, and the most expensive iPhone ever made. Of course, the later m...
24 January ·
0
· 20
·
Shahbaz Ali
Apple's iPhone XS MAX is one of the most advanced phones available on the market. With its cutting-edge design, powerful hardware and top-notch software, it is undoubtedly one of the most sought-after...
02 January ·
0
· 19
·
Shahbaz Ali