Follow
Tecuy Media Gurugram, Haryana, India
Tecuy is a promising platform that delivers content about all the latest trends in technology, cybersecurity, games & gadgets, AI, Blockchain, and whatnot! From product reviews to in-depth reports, our expert team provides an entertaining and informative take on the ever-changing world of tech.
One of the most enigmatic and intriguing characters in the Resident Evil franchise is Ada Wong. With her mysterious motives and incredible skills, she has captivated fans since her first appearance in...
14 June ·
0
· 7
·
Tecuy Media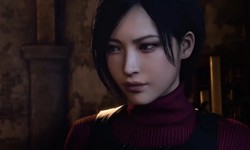 Introduction In an era marked by rapid technological advancements and a growing shift towards digital media consumption, the British Broadcasting Corporation (BBC), one of the world's most renowned p...
13 June ·
0
· 2
·
Tecuy Media