Ganesh Chaturthi, a joyous Hindu festival celebrated with great fervor, marks the birth of Lord Ganesha, the elephant-headed God of wisdom and prosperity. The festival is traditionally concluded with...
09 October ·
0
· 8
·
Tom Latham
How many of you felt goosebumps reading this? We for sure felt a beautiful energy and calmness while writing this. Ganesh Chaturthi is all about celebrating divinity and feeling a sense of belongingn...
21 September ·
0
· 7
·
Tom Latham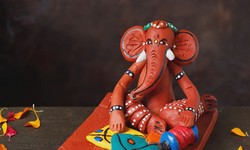 Festivals in India are never-ending. This is because we live in a country of immense diversity and is rich in heritage and all. Indian festivals allow the people of the country to come together and enjoy their family time. On such festivals, people often prefer to wear ethnic on this day that is mad...
21 September ·
0
· 24
·
Tom Latham
Revamping your wardrobe doesn't necessarily mean splurging on new clothes. Sometimes all it takes is incorporating new fabrics into your existing collection to breathe new life into your outfits. Fabr...
04 August ·
0
· 4
·
Tom Latham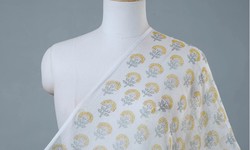 As the scorching heat of summer arrives, it becomes essential to choose fabrics that offer a perfect balance of comfort, breathability, and style. In this regard, Indian textiles have gained worldwide...
10 July ·
0
· 3
·
Tom Latham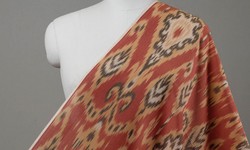 Sarees are an essential part of Indian traditional wear. Most of the women love to wear it in different styles. Sometimes, we have old sarees that we don't wear anymore, and they lay in our wardrobe u...
15 May ·
0
· 10
·
Tom Latham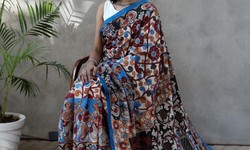 A clean and well-organized dining room can make a big difference in the overall look and feel of your home. Not only does it create a pleasant atmosphere for dining and entertaining guests, but it als...
08 May ·
0
· 10
·
Tom Latham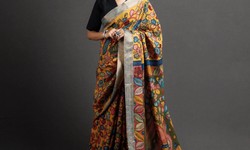 Indian sarees, the ultimate wear-with-all-your-jewelry attire are not only known for their intricate weaving techniques but also for being the perfect blend of beauty and comfort. However, it is the s...
27 April ·
0
· 1
·
Tom Latham