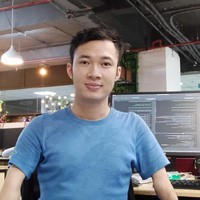 Follow
CTO of Mageplaza. Have big love and passion for technology. A professional coder and an ultra-marathon runner. With a decade of extensive experience, I am an expert in PHP development.
Do you find managing tags on your Magento 2 store to be a tedious task? Are you in search of a more efficient solution to handle these intricate pieces of code? If so, Google Tag Manager for Magento 2...
28 September ·
0
· 45
·
Vinh Jacker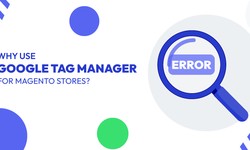 If you want an aesthetic, captivating, and high-converting storefront for your Shopify site, you've come to the right place! Welcome to our Shopify theme development services! Develo...
15 June ·
0
· 2
·
Vinh Jacker
Are you prepared to open your own online store? Make your ideal business a reality by hiring Mageplaza's Shopify experts and developers! Join forces with our knowledgeable Shopify developers....
15 June ·
0
· 1
·
Vinh Jacker
Looking to boost your Shopify store's loading speed and performance? Our expert optimization services can help you achieve lightning-fast page load times, reduce bounce rates, and improve the overal...
15 June ·
0
· 1
·
Vinh Jacker
Shopify API Integration Service Looking to streamline your Shopify store's operations and increase efficiency? Our powerful Shopify API integration service can help automate workflows and...
15 June ·
0
· 2
·
Vinh Jacker
Do you still think that supporting and maintaining a Shopify store requires a huge amount of your time and resources? Not at all! Our Shopify maintenance experts handle all the technical challe...
15 June ·
0
· 1
·
Vinh Jacker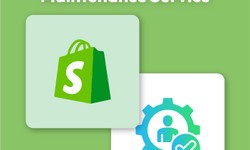 We assist you in creating your own solution. Create your Shopify app the way you want it to meet your demands. Why is Shopify App Development necessary? Shopify is one of the most widely u...
15 June ·
0
· 1
·
Vinh Jacker
With the help of our custom development services, you can transform your simple Shopify store into a potent, sales-driven, and incomparable selling instrument. Why choose us for your custom Sho...
15 June ·
0
· 3
·
Vinh Jacker
Shopify Plus: What is it? The popular e-commerce platform Shopify has an upgraded version called Shopify Plus. It is intended for high-volume, quickly expanding businesses that require cutting-...
15 June ·
0
· 5
·
Vinh Jacker
Start increasing your revenue by using the improved Shopify store we designed for you. Stop worrying about platform complexity. Services for Shopify Development supplied by Mageplaza Mageplaza is prep...
15 June ·
0
· 3
·
Vinh Jacker