Follow
VoxDubs, the premier dubbing company in India, specializes in top-notch dubbing, voice-over, subtitling, and captioning services. Our vast talent pool includes a diverse selection of Voice Over Artists, ensuring you find the perfect match for your project.
Dubbing services play an essential role in the global entertainment industry. By translating and adapting films and TV shows into different languages, dubbing services allow audiences from all over th...
03 November ·
0
· 3
·
Vox Dubs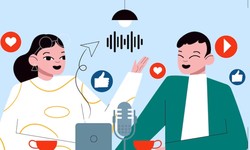 Dubbing services have become a vital aspect of the entertainment industry, enabling global content distribution and enhancing accessibility for audiences worldwide. This article explores t...
04 August ·
0
· 1
·
Vox Dubs