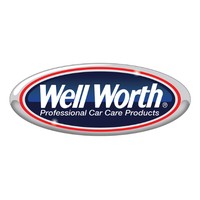 Follow
Our professional car care products and shop supplies are used every day by some of the leading automotive dealerships, body shops, detailers, global rental car companies, national car washes and serious DIY'ers across the U.S.
When it comes to maintaining the performance and longevity of your vehicle, attention to detail is key. One often overlooked aspect of vehicle maintenance is the proper lubrication of chains and cable...
01 September ·
0
· 4
·
Well Worth Products
Automotive functional fluids play a crucial role in ensuring various vehicle systems' smooth and efficient operation. These fluids serve vital functions such as lubrication, cooling, cleaning, and pro...
09 June ·
0
· 8
·
Well Worth Products
With gas prices rising, maximizing your fuel efficiency becomes quite essential. Utilizing Professional fuel injector cleaner tips can conserve fuel and save more money. That's not all; other benefits...
07 April ·
0
· 12
·
Well Worth Products