 Swat Valley in Pakistan is a picturesque location known for its natural beauty, rich culture, and delicious food. Recently, I embarked on a road trip to this scenic valley with my friends and discover...
15 March ·
0
· 13
·
Zafar Yaqoob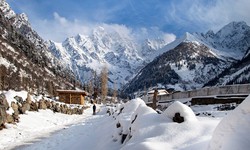 Shilajit is a traditional Ayurvedic medicine and a natural form of tree resin known as a sterol. The article discusses how Shilajit has been used in Ayurveda to treat various ailments, such as bruises...
11 November 2022 ·
0
· 12
·
Zafar Yaqoob
Velvet is a fabric that has been repurposed recently from its original use of being an expensive material for clothing to a luxury item that's on-trend. Learn about the benefits of wearing a velvet dr...
17 October 2022 ·
0
· 10
·
Zafar Yaqoob