You can make your FMWhatsApp keyboard more attractive and colourful. Just like you make changes in whatsapp camera setting.You can change the keyboard settings too. The keyboard is an integral part of WhatsApp especially. Keeping the right theme on the keyboard lets you see the alphabets and makes your chats error-free.
Step-1 Open FMWhatsApp: To make any changes to WhatsApp settings, you have to first go to WhatsApp. Click on it and open the App.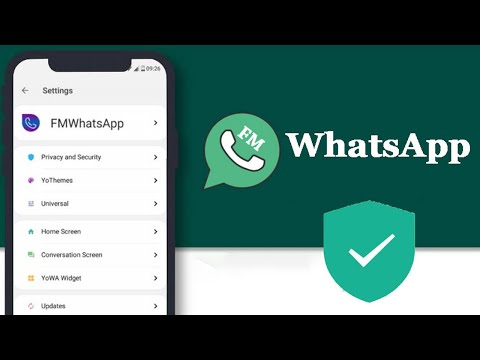 Step-2 Choose the chat: After you open FM Whatsapp apk. Go to any contacts chat page. Click on it. Then the chat page will appear on your screen.
Step-3 Click on Message Box: Next go to the message box. Then click on the messages box so that the keyboard appears on your screen.
Step-4 Click on Settings icon: Once the keyboard appears on your screen. You can spot a settings icon on the top of the keyboard. Click on the Settings icon and open it.
Step-5 Click on Themes: Once the settings open, then go to the option of Theme. Click on the option and open the theme.
Step-6 Choose the Theme: Now you can see various options of the theme. You can see some options in My theme and default theme.
You can select the theme according to your taste from any options.
Just click on the selected theme.
Step-7 Click on Apply to change the keyboard: Once you choose the theme you can see an Apply tab appearing on your screen. You have to click on Apply to change the keyboard theme.
Step-8 Keyboard changed: Then your keyboard theme will change immediately. A whole new keyboard replaces the old keyboard. Now the new theme keyboard will appear whenever you chat on FMWhatsApp with someone.